WHO WE HAVE WORKED WITH AND ARE WORKING WITH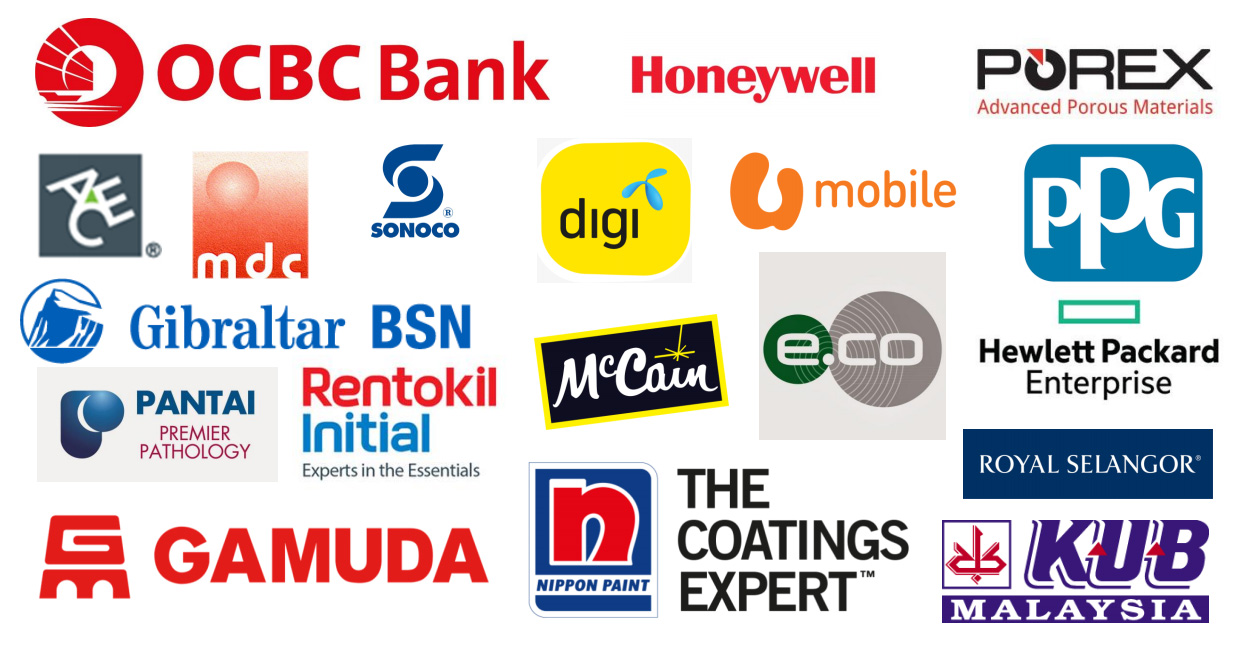 WHAT THEY SAY ABOUT US
Thank you card from our participants in Sonofax Sdn. Bhd. and Tele-Paper (M) Sdn. Bhd.
---
Thank you again for supporting and teaching us during the leadership training in Malaysia. Thinking deeply about myself and learning about leadership was very fruitful experience for me
Sayuri Sakamoto
Participant from Nippon Paint Surf Chemicals Co., Ltd
---
I am really pleased we decided to work with you. Your pre-work to gain insights into objectives and starting point, the interactive methodology of the classroom based modules (which proved to be highly motivational for our teams) and the support to get us to embed the learnings into an improved culture have had a lasting impact on the individuals as well as delivering tangible performance improvements. It has been a great experience working with you and I wouldn't hesitate in recommending you to others embarking on customer centric learning and development programs for their teams.

Many, many thanks!
Martin Thacker
Head of Finance, Malaysia, Brunei & the Phillippines
Rentokil Initial (M) SdN Bhd
---
PPG engaged Brainwave to conduct team building program with our SEA regional Team The main objective was to develop teamwork and communicate the key elements of our regional strategy to each and every member of the team through a series of fun and interactive activities. I am very pleased to say that Brainwave for exceeded our expectations, the overall objectives of the conference was achieved and as such I will continue to use Brainwave as a preferred training partner.
Chris Davis
General Manager PPG Coatings Malaysia & Automotive Refinish Coatings S.E.A