FOUNDATION PROGRAM
KNOWING SELF, UNDERSTANDING OTHERS (Myers-briggs type indicator® MBTI)
Participants will go through the 4 basic Myers – Briggs Type Indicator® psychological preferences.  They will learn to appreciate diversity in a team and how to 'flex' to get better results.  This module is a basic module which can be applied in different training programme such as sales, leadership, coaching and presentation.
EMOTIONAL INTELLIGENCE IN PEOPLE MANAGEMENT
Participants will go through the Goleman's Emotional Intelligence framework to understand the basic principles of emotions.  Participants will learn how emotions will impact different elements of leadership including motivation, problem solving, decision making, people management, conflict management etc. Participants will be facilitated to find different approaches to identify and manage emotions in self and others.
COMMUNICATION AND CONFLICT MANAGEMENT
Participants will learn how to turn conflict into opportunities. They will identify different sources of conflict in the workplace as well as different styles of conflict management.  More importantly, participants will learn the art of turning conflict into collaboration through proper preparation, empathy, active listening and using the right approach as well as language.  Through this program, participants will learn to view conflict with a different perspective and handle it with confidence.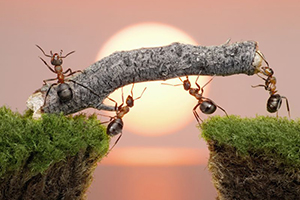 TEAM DYNAMICS
Team building program with learning moments through activities.  Participants will learn the important elements in a strong team.  Participants will go through debriefing sessions sharing their learning points and relating it back to work.  Through this session, connecting and bonding can take place out of office hours, ensuring a better and more conducive working environment In the office.