STORIES TO SHARE
A partnership which we thoroughly enjoyed as we worked with diverse groups of people within Nippon Paint Malaysia and Singapore covering countries such as Pakistan, Bangladesh, Vietnam, Myanmar, Sri Lanka and of course, Malaysia and Singapore. We have been working in partnership since 2012, conducting development programs covering sales, leadership, team dynamics and innovative mindset thinking. Throughout the years, we have also built up some long lasting friendship with our participants along the way.
I have known Charis Yong, Principal Consultant of Brainwave for 15 years. Throughout this period, she has consistently delivered an excellent performance in leadership development programs. Her high level of energy, focus and engagement has easily won the hearts and minds of her program participants. She is never short of ideas and her dedication has produced tangible results.
Jason Ho
AGM – Group HR and Corporate Affairs
---

In 2017, we worked with the top management and middle management team, addressing areas such as team dynamic, leadership and business mindset. In 2018, we started a program with the executive, specifically to encourage them to be more proactive and more strategic in problem solving and execution. The program ended with a strong finale as the participants took ownership in conducting projects for problem solving and ideating, presenting it to the top management with success.
Charis and her team is the epitome of professionalism. It is always wonderful dealing with them. They especially Charis was always able to pin point the root cause and the programs developed were very objective-minded, not to mention exciting and fun too. In all, it is always a pleasure to work with them!
Aznan Aziz
 Assistant Manager – Group Human Capital Division
---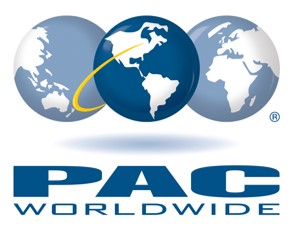 The development journey started with mainly the top management leadership training but expanded to the executives within the 2 years period. They opted for 1-1 coaching too, and throughout the development journey, we see self realisation of personal blind-spots and new ideas being incubated to manage business challenges. The journey continues on in 2019 – our hope is to walk and grow in partnership with this client.
Given the growth that PAC is experiencing, it is important that our leadership team has the competency to manage the business in a VUCA environment.  By going through the leadership journey with Brainwave, the team learns new skills & knowledge needed. Incorporating 1-to-1 coaching into the program has further improve the effectiveness of their learning through projects to improve or solve real life issues.  This is a long-term learning process that PAC would like to continue with Brainwave
Mr Chin Choon Fah
General Manager